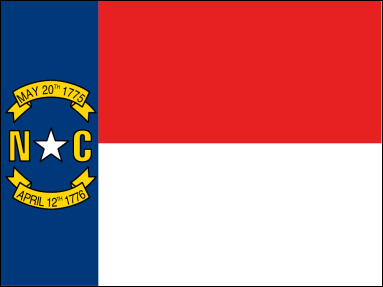 I don't know why, but I've been putting of this post. I've just not been in the mood, it might be the fact that I'm doing two blogs and the other one is taking up my creative energy or just plan laziness.
As of last week I have been in North Carolina for a full year. I am amazed at how different things are for The Wife and myself. Instead of doing a post that is a look back at the last year, I thought I'd just ell how things are different.
The biggest thing for me is that I am not working as much nor driving as much since I left The Network. The working less thing is great, I actually get to life a half way normal life. The driving is great, but I did catch myself complaining about driving to Chapel Hill which is 45 minutes away. At The Network that is a short drive, I felt like I was either going to the statehouse or driving 2 hours and I'd get out of work exhausted and tired, just from the driving. Now when I am tired it's because the desk drove me insane and didn't plan well and I had to go crazy to make things work.
Financially things are better, we don't have to work "as much" about paying bills. We are still paying for transgressions of the past (as I call it 2005), but once those are all cleared up we might actually be able to create this thing called a saaaviiiingsss aaaacccouuunt. Even though cost of living is a little higher here we have been able to make some wish choices and have almost similar expenses as we did in Columbus. It also helps when our heating bill is about $100 less, yes the air conditioning is worst, but our house is designed in a way so that the master bed and living room do not get direct sun light... SCORE!
I feel I am also in a slightly better working environment. I hear about a sports photographer opening at The Network and at first I kept thinking, why didn't they create that when I was still there, I might have stayed. Then I started to think about it more, and I realized I'd still be unhappy. Is the current job a bed of roses... no, it's news I have days where I want to kill someone or burn down Chapel Hill's police department, but overall it's better. I've got two really good reporters to work with, one is an old pro from Boston and knows how to make a story, the other is a young talented reporter who is great to work with. Even when I go to dayside I've got a great story teller there and an we just hired a new reporter who is great. Right there, I get a good story at least one a week, I think if I made a resume tape today it would be better than the one I sent here.
Do we miss our family and friends we left behind? Very much so, but we had to do this, The Wife needed away from her family and I needed to get my head on straight again and realize that even though news will probably be the end of me one day, I still enjoy doing it. Oh yeah and it's warmer here... it's suppose to be in the 70s tomorrow! Who would have thought it, 70s... in November!